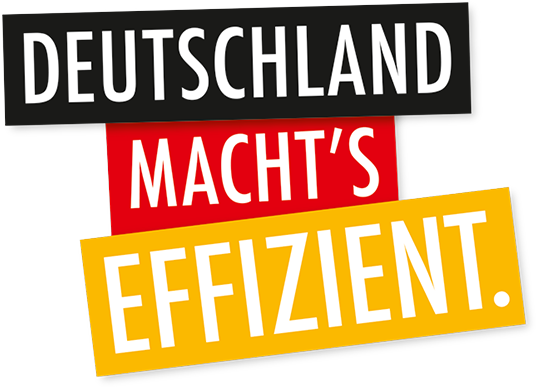 Sponsored Project Einsparzähler
What is the pilot program "Einsparzähler"?
Pilot program initiated by BMWi (Federal Ministry of Economic Affairs and Energy)
Real time visualization of individual energy consumption using smart meters
Smart meters guarantee that your energy costs can be constantly monitored
Funded digital networking
What can you gain from joining the program?
Specific investigation of your energy usage for every site and equipment
Constant and central monitoring of your objects' energy efficiency
Cost controlling and optimization facilitated by real-time overview of your power consumption
Visualization and quantification of your savings through "before-and-after" measurements
Benchmarking and continual improvement of different objects' energy efficiency
Why should you work with us?
Receive public funding from the government without individual application through working with Kilowatthandel AG
We will offer assistance with installing sub-meters and purchasing both hard- and software
We put together statistics and work with you to form a concrete plan of action
You will receive all analyses as well as regular recommendations on how to optimize your equipments
On 6th February 2018, 14 companies presented their new energy efficiency models funded by the pilot program "Einsparzähler" in the Energy Transition Forum in E-World, Essen.
Sponsored Project Einsparzähler
Green Hotel
Approximately 5-10% of turnover in the hotel industry is spent on energy. Are you interested in improving the energy efficiency of your hotel and cutting your energy bills? Would you like to find a clever and innovative energy solution for your hotel?
Then you should work with Kilowatthandel AG to take part in the pilot project "Einsparzähler". You can take advantage of the financial assistance awarded by BMWi (Federal Ministry for Economic Affairs and Energy) without the fuss of making an individual application!
With the help of smart sub-meters we will record the data from the most important four to five groups of equipments. By finding out the real time values and comparing these with the target values, we can give some simple advice on optimizing your hotel's operation and oversee the progress of the project from the beginning to the end.
This project transforms your establishment into a hotel with optimized energy usage and much lower energy bills. By the end of the project, your hotel is also more attractive for green travelers and has greater marketing potentials.
Contact us for advice on improving the efficiency of the following facilities:
Heating
Hot water supply
Air conditioning and ventilation system
Lighting
Sponsored Project Einsparzähler
Car Parks
Energy usage and general maintenance contribute to a considerable proportion of operation costs for car parks. Amongst everything, lighting and air conditioning are most responsible for high electricity bills. Here is how we may help you with controlling your budgets:
We will measure the energy consumption of the most important four to five groups of equipments using smart sub-meters. After obtaining and processing real time statistics, we will compare them with your target values. From here, we will suggest some realistic strategies which can minimize the car park's energy costs. We will also monitor closely the progress of the project.
When the project is finished, your car park will have an optimized energy usage and provide a better parking experience to your customers. You will of course be making considerable savings on energy bills. Amongst other benefits, it will also increase the marketing potentials of your establishment.
Together we will build a smart car park of the future!
Leave us a message
Intelligent Energy Management
Install a smart energy management system and benefit from 25% government subsidy!